Welcome Fans of McNabb, Get 20% off Your Skincare Solution Now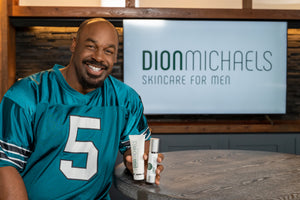 The Solution that Quarterback Donovan McNabb has discovered for His Skin!
We offer a simple two-step skincare system for men of all ethnicities and skin types that tackles the top skin challenges impacting men from razor burns to dry beards. Our custom-blended formulas are full of natural ingredients and is non-toxic and free from parabens and harsh chemicals.

We are so confident that you will see transformational results in as little as 14 days so we're giving you 20% off on the ENTIRE STORE just use code: MCNABB20
So what are you waiting for…
Product has been endorsed by 13 Year Eagles NFL Quarterback Donovan McNabb - Here is what he had to say:
What others had to say ...
"Love the product line of Dion Michaels. While using the combination of the two products I have noticed that my beard shadow is not as pronounced, and I have a more even skin tone. People have noticed the difference in my skin!"
Kevin J 
Dion Michaels - Results-Driven Two Step SkinCare System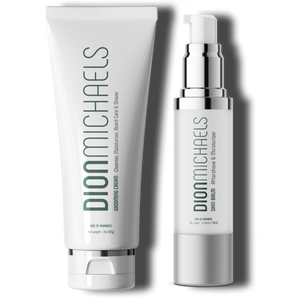 Grooming Cream - A multipurpose facial product designed for cleansing, moisturizing, and shaving the heads and faces of men of all skin types and ethnicities.
Skin Balm - A facial product with dual purpose. It is designed as a combination aftershave lotion and moisturizer. It's ingredients soothes, calms, and protects the skin against free radicals. 
BUY IT NOW